Making it right in Limburg
Making up for lost vacation time is within sight. And traveling will soon be (literally and figuratively) around the corner. In the past year, the tourism task force put Limburg on the map as a tourist destination. Especially for Belgian tourists, Limburg has been a great travel alternative.
But Limburg hasn't always been seen that way. Unknown was unloved. And then the 2020 campaign Visit Limburg which we helped put together, turned that gap into a significant lead with a 25% market share and 25 million in extra revenue. And all that was done in a time when travel measures changed as often as Beyoncé's outfits. We've kept riding that wave of enthusiasm for Limburg with a follow-up campaign, turning Limburg from top-of-mind in 2020 to top-of-heart in 2021.
Solution
In collaboration with the Limburg tourism task force, film production company Czar, director Lieven Van Baelen and renowned, Limburg-born actor Matteo Simoni we created the follow-up for the 2020 campaign. The feeling of hope and a positive mindset worked like a charm last year, even when all other messages in the world were contradictory. Having Matteo Simoni as the face of the campaign also helped. He is the personification of the spontaneous, fresh, warm Limburg attitude. Why change a good thing?
For this campaign Matteo goes on a road trip by bike: obviously, we're talking about a cyclist's paradise here. We paint Limburg as a heartwarming haven, a place to breathe and start anew. Our message: In 2021, we will revive ourselves once again and start this spring full of anticipation without looking back. We are not holding ourselves back, waiting for eased restrictions to start on new beginnings. Limburg is there to enjoy right now, with so much to look forward to. You can make up for lost time there. You can make it right in Limburg.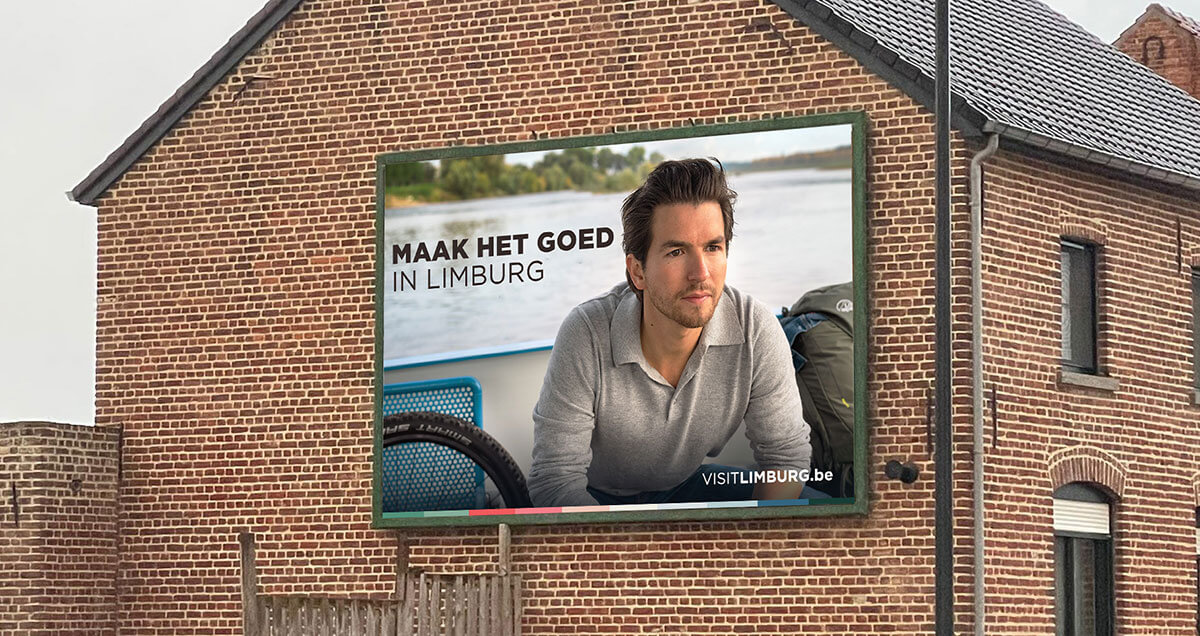 Implementation
You can't beat the positivism of Limburg. It simply radiates this feeling of happiness because everything is blooming, and colors welcome the sun. We show and tell it like it is. The sun wakes up in the east. Limburg is open and ready to welcome you in parks, hotels, and holiday homes. We're excited about springtime, making new memories, and adopting new attitudes. Isn't that what we all crave right now? So this campaign is a call to make it right, for yourself and the ones dear to you. It's time to make up for lost time and start making new memories. We sincerely welcome you to Limburg, a place most well known for its hospitality.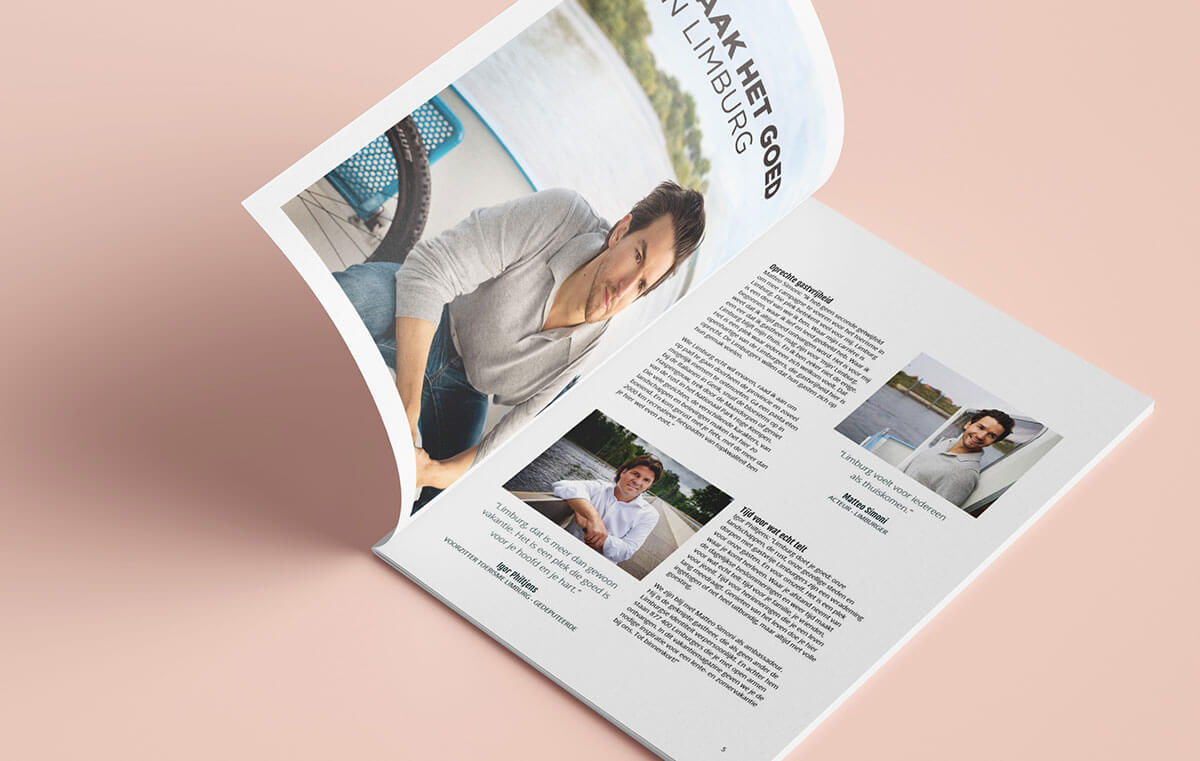 Manage expectations
The most significant question mark in the campaign (and the whole of last year) was "when?" When will people be ready to be pepped up? When will they see opportunities again? When will they be receptive to an upbeat message? The answer is, they already are, more than ever. Everyone needs some breathing space between discouraging reports. We make Limburg top-of-heart in an early stage by releasing this campaign now that people need a positive distraction.
There are always specific sensitivities to take into account, of course. Therefore, we will introduce this campaign in waves. The first wave consists of television advertising, job posters, social marketing, and a magazine that shows life in Limburg as it is today. The second wave will unfold as soon as bars and restaurants are allowed to reopen. Then we will add sounds and images of people enjoying themselves, toasted drinks, laughter, and playing cards at the bar. By managing expectations, the campaign can be enjoyed to its fullest today and tomorrow, when we will be ready to feel alive again.
Client: Visit Limburg. In close collaboration with: CZAR, Jakobus.Corneel, Matteo Simoni.
Good communication may not solve all your problems, but bad communication sure won't help you fix them.