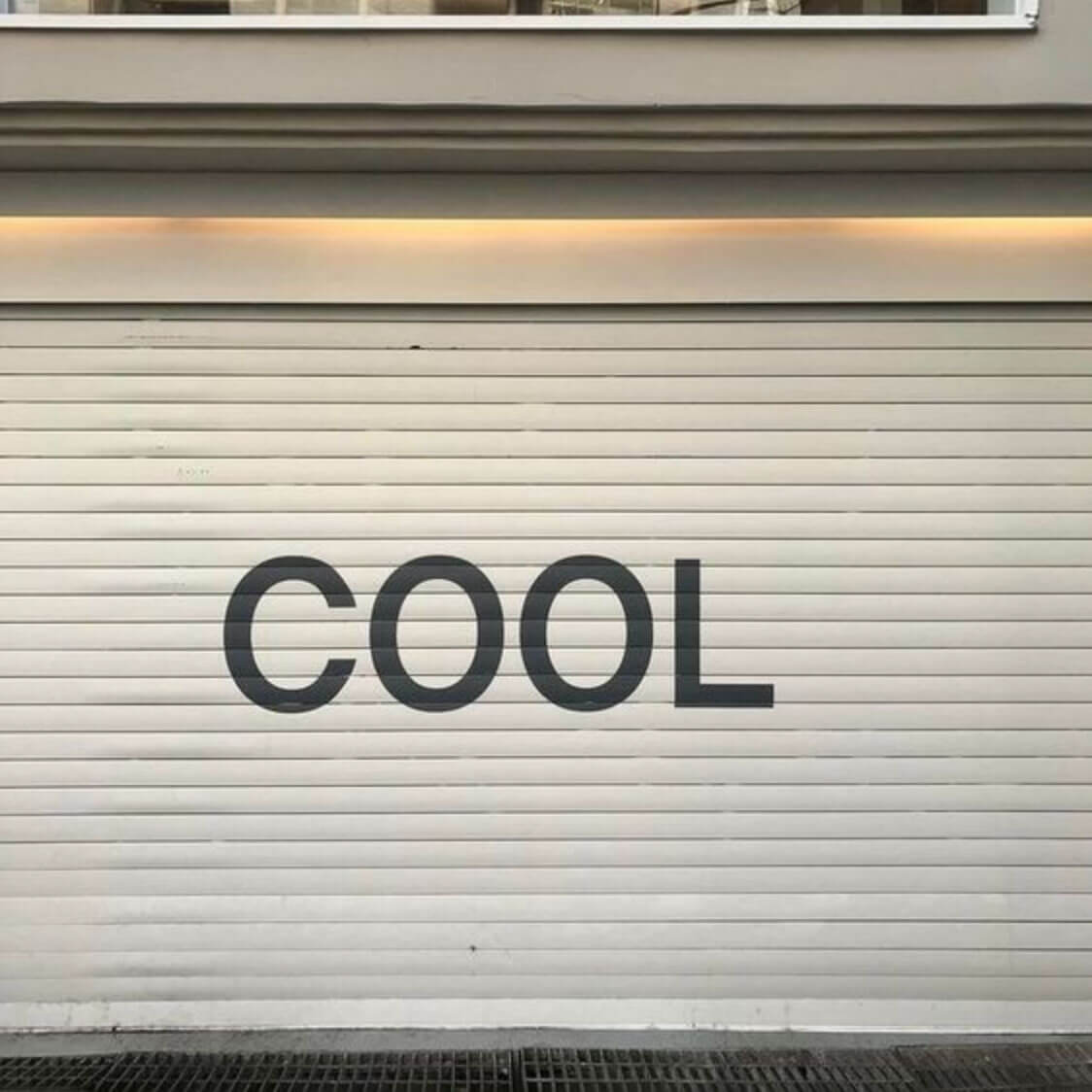 Tell it like it is
We're speeding down the highway and I suddenly hit the brakes. "What are you doing?!" "I need to know where this truck came from." Cut off by a giant truck that reads "I ♥ Yogurt' I try to snap a photo. But when I lower my smartphone, the yogurt truck is nowhere to be seen.
Philosopher George Berkeley once stated that something only exists when it is perceived. Well, if a slogan tells you nothing, and there's no brand to refer to, does it make an advertisement? At home I google "I love yogurt," "I heart yogurt" and "I love yogurt truck," generating three million eight hundred and sixty thousand results. Most of them are social media accounts of freshly refurbished FroYo vans. The "I ♥ Yoghurt" monster truck was nowhere to be found.
The original trademark it?s referring to: "I ♥ New York," was scribbled on scrap paper in the back of a cab. Its designer, Milton Glaser, had done it for free, assuming the campaign would only last a month or so. Now, five hundred and forty months later, New York is still filing copyright complaints.
Later that day, I told my friend about the "I ♥ Yoghurt" truck and it's iconic copycat-design and she replied: "Oooooo, that?s Friesche Vlag." Of course. Friesche Vlag. Not to be confused with the waving flag of the province of Friesland. Or the waving T-shirts in a New York City souvenir stand. Call it reverse marketing, but I accepted the fact that she was right.
It's alive!
When do businesses become brands? When they have a name? When they have a slogan. Or a logo? We believe brands exist thanks to the people behind the wrapping. The ones that drive the truck and make the yoghurt. It's about humans making human choices. Brands take stands, because their people do. Brands live because you make them live. Branding is a personal business. And we help you keep things personal.
Fox
News
Every brand is built by its people. Learn why investing in your team is the best way to boost your brand.
The city of Beringen redefined its tourism standard. Discover how its inhabitants, the city and its partners are all connected to Visit Beringen in a more meaningful way.
Ever notice branding in the midst of nature? We do. We're proud to announce two new nature-friendly clients: Natuurpunt and De Groote Heide. Welcome to our skulk!
Our team helps to define, shape, grow and rethink brands. Bringing imagination, empathy & agility to the table. Discover our offer and grow your brand.
Caution: the foxes have left their foxhole. Don't worry: we've already got our snouts set on a new one. Hint: it's a place in Maastricht that smells like coffee. Stay tuned?
Good communication may not solve all your problems, but bad communication sure won't help you fix them.